Edvisor is delighted to announce their partnership with Belta, the national association of educational agencies of Brazil.
The new partnership aims to tighten the bonds between both parties and always represent the best interests of the association's member agencies.
The agreement will be kicked off with Belta hosting a webinar for its members on Tuesday 10th August, which will introduce the exclusive benefits that Edvisor is making available to Belta members and the latest developments that have been introduced to support agencies operating in Brazil during the pandemic.
Speaking on the new agreement and what this means for the association's agencies and the industry in general, Belta's President,

Alexandre Argenta

, was effusive: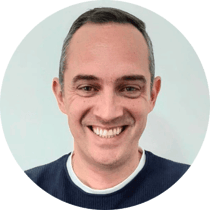 "We are getting ready to face a very positive future in our industry, where the internet is putting schools, agencies and students closer than ever. Implementing the best IT tools in the market is a must for agents to succeed. It is a great pleasure to bring more benefits and opportunities to our members with this new partnership with Edvisor."
Through Edvisor's industry-leading technology, Belta agencies will continue to optimise their recruitment operations and collaborations with educators and service providers. Belta agencies will also have access to exclusive and real-time data reports on the latest trends in the Brazilian market through regular webinars held by the Edvisor team in Brazil.
Through partnerships with leading insurance providers, including OSHC for Australia, Edvisor is bringing the best agreements with the most trusted providers to Belta's member agencies. Furthermore, Belta agencies can now manage the complete quoting and booking flow for insurance directly through their Edvisor platform bringing maximum efficiency and control to their operation whilst also generating an exciting revenue stream for their business.
Speaking on the partnership, Edvisor's Success Manager,
Clara Terra
, was keen to highlight the exciting new opportunities Edvisor is looking to bring to Belta members moving forward:
"Our industry is facing one of the greatest challenges in its history and the Belta-Edvisor partnership represents a shared understanding and commitment to supporting agencies and their interests. Brazil is a market that has rapidly adopted Edvisor technologies for optimizing agency processes. Working together with Belta, we are excited about providing their agencies with more solutions through our technology, including partnerships with international educators and agreements with competitive service providers."
Pablo Pereira

, Edvisor's Sales Manager in Brazil, sees this partnership as a natural evolution of Edvisor's long-running presence in the Brazilian market: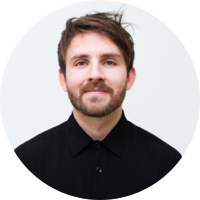 "From the beginning Edvisor has recognised the unique potential of the Brazilian market and has looked to develop meaningful partnerships with Brazilian agencies. These partnerships have provided the feedback and insights needed to help our company grow and expand whilst we provide our partners with a vital service. Today, through our collaboration with Belta, we can develop these partnerships further still. Brazil has always been a special market for Edvisor and we're excited to take things to the next level with Belta."
Stay posted for more updates on Edvisor's collaboration with Belta and other industry partners.