Nestled in the hub of Melbourne, Australia, Ruby Institute provides a thoughtful study experience thanks to experienced and caring staff. Students attending Ruby will have a rich and lively time through extra-curricular activities.
The Fast Facts:
Language School, Public College
Melbourne, Australia

https://www.ruby.vic.edu.au/
Study Areas:
General English
Marketing and Communication
Certificate and Diploma options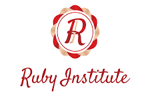 About Ruby Institute:
Striving to support students, the Ruby Institute is an inclusive learning environment for students that allows them to achieve a better future.
It is an ASQA (Australian Skills Quality Authority), and CRICOS (Commonwealth Register of Institutions and Courses for Overseas Students) registered training organization approved to provide Nationally recognized training as defined under the AQF (Australian Quality Framework) standards.
Its directors have extensive experience in the education and industrial sectors. The organization is committed to providing industry-relevant training and qualifications.
School Highlights:
Contemporary Facilities – Contemporary, comfortable and welcoming: The Ruby Institute provides an excellent study environment. The classrooms are fitted with modern teaching aids, comfortable desks and chairs, with a large and comfortably fitted student break-out area.
Supportive Student Services: The staff at the Ruby Institute are experienced in managing all aspects of overseas student training and will support students in resolving any issues or concerns that may arise. Ruby is committed to providing an inclusive learning environment, so students do not feel isolated throughout the student journey.
Close to Everything: It is located in the heart of the Melbourne CBD (Central Business District). It has a tram stop within 200 meters of the building and is only a short distance from the Flinders Street train station. The Institute is close to shops, restaurants, department stores, while several health and medical facilities are located in the same building.
Extra-Curricular Activities: Ruby Institute offers and conducts extra-curricular activities to enrich and enliven the student journey. These activities and events will be advertised on the website and notice boards located within the premises.
You just have to open your School Discovery Tool and send them a connection request. Once the connection is approved by the school, you'll be able to find them in your school search, include them in your beautiful proposals or even send direct applications to the school!

Not yet on Edvisor? Book a demo with us to see how we can take your agency into a new level 🚀