With this month's update, we have improved a few small things to make your daily tasks smoother.
We hope you like the changes, happiness is in the little things!
😎
Automatic Update For Student Quotes
Sometimes, you may need to create quotes for students before having all their relevant information. Some details may need to be updated later, especially if they impact the pricing of the quote. With the new Edvisor Recruit feature, you can update all the details of the quote at the click of a button.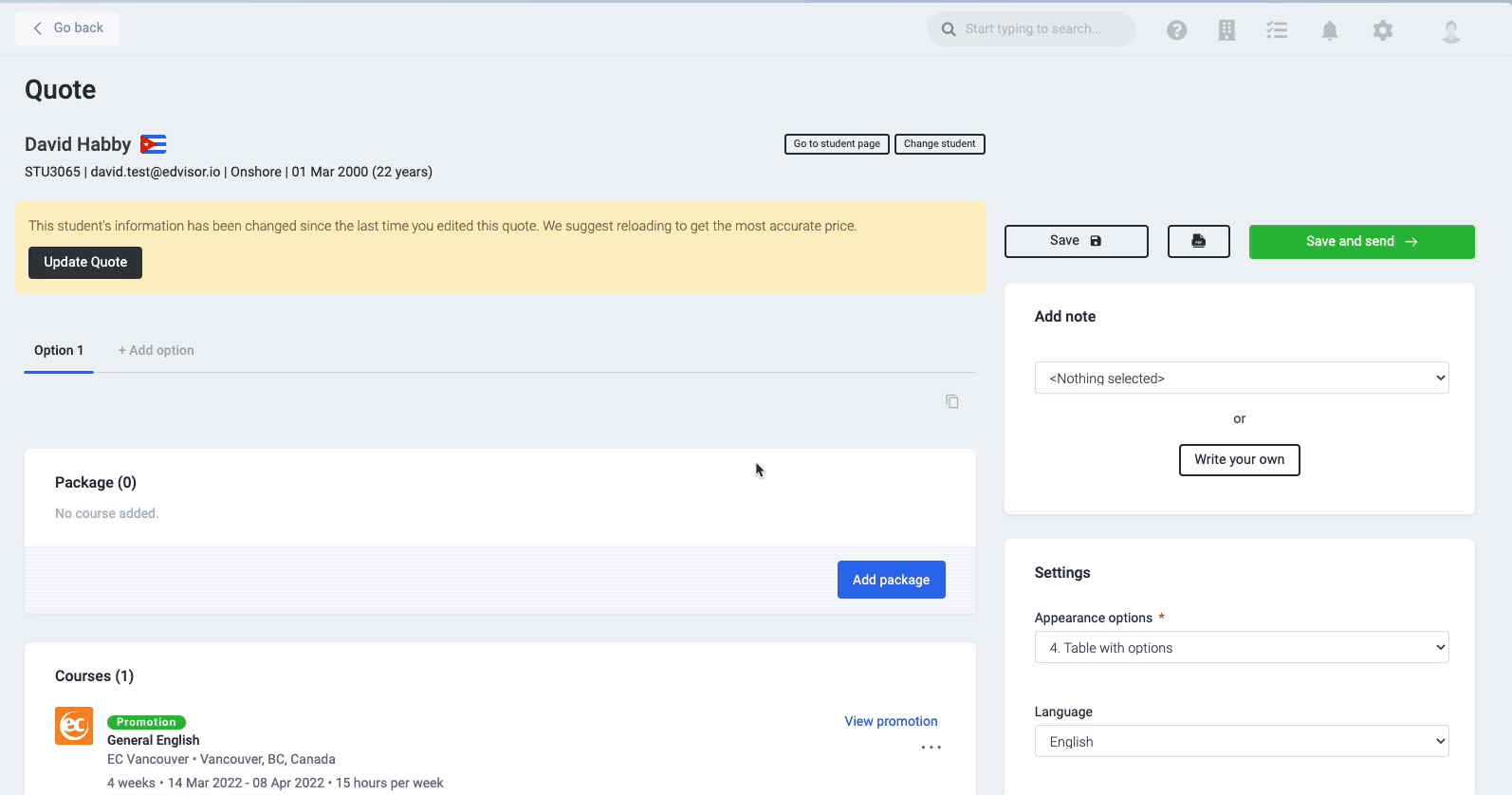 Improvement to Recent Searches Tool
This small improvement will make a difference in your "Recent Searches" section. If you hit "Search Again", it moves the new search item to the top of the list but does not duplicate it.
This was updated to make the Recent Searches feature more user-friendly so you don't have a list of "Recent Searches" where all 5 recent items are the same thing.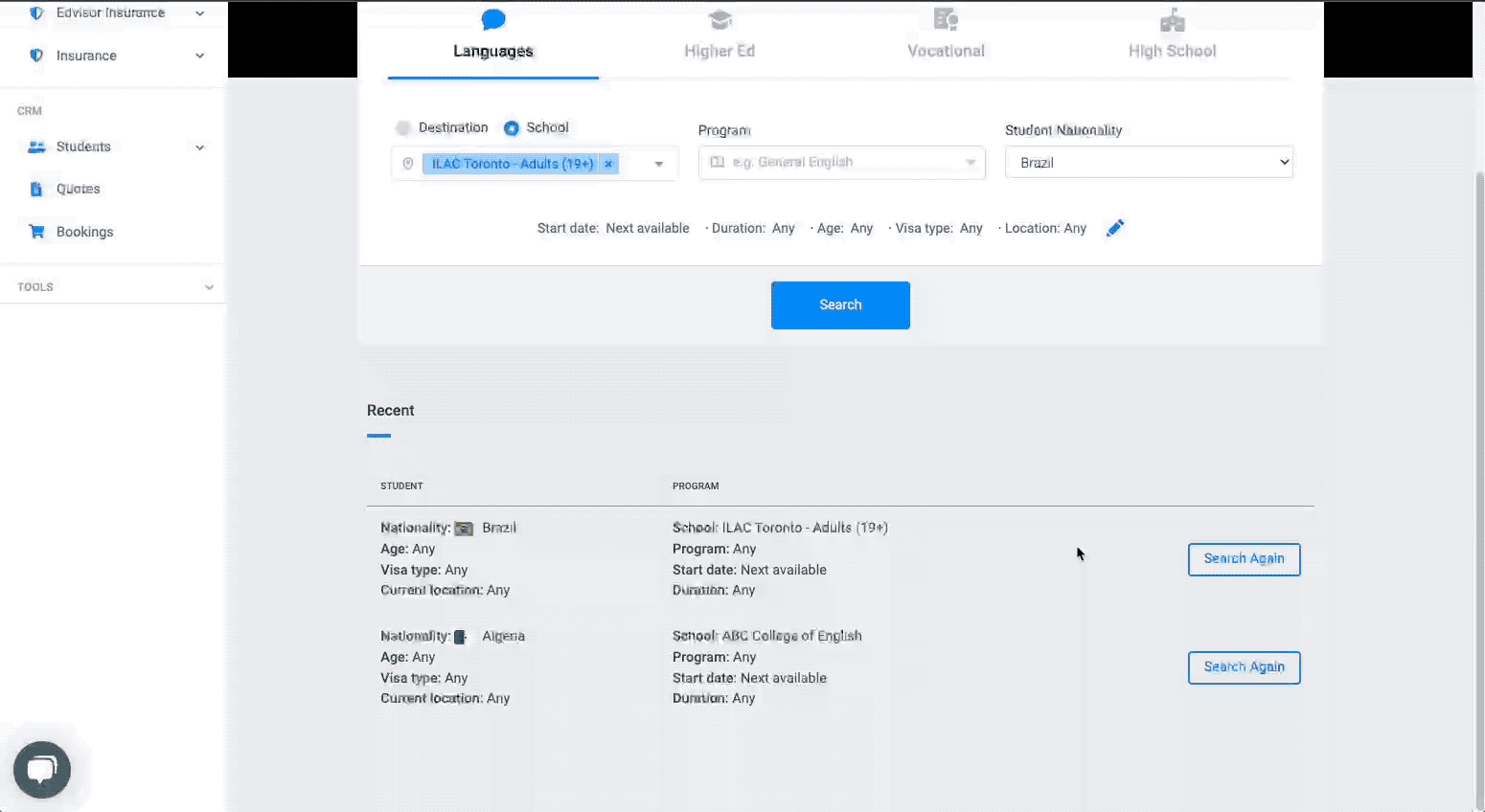 Improvement to Quote Edit Page
In the Quote Edit Page, when looking at different quote options, instead of seeing all payment plans for all options all the time, you will only see the payment plans associated with that quote.

Update Quote Templates
Easily update existing quote templates. You no longer need to delete the old version when saving a new template. In order to save time when managing existing quote templates, when you click to save a quote template select the option to update an existing template and specify which one to edit.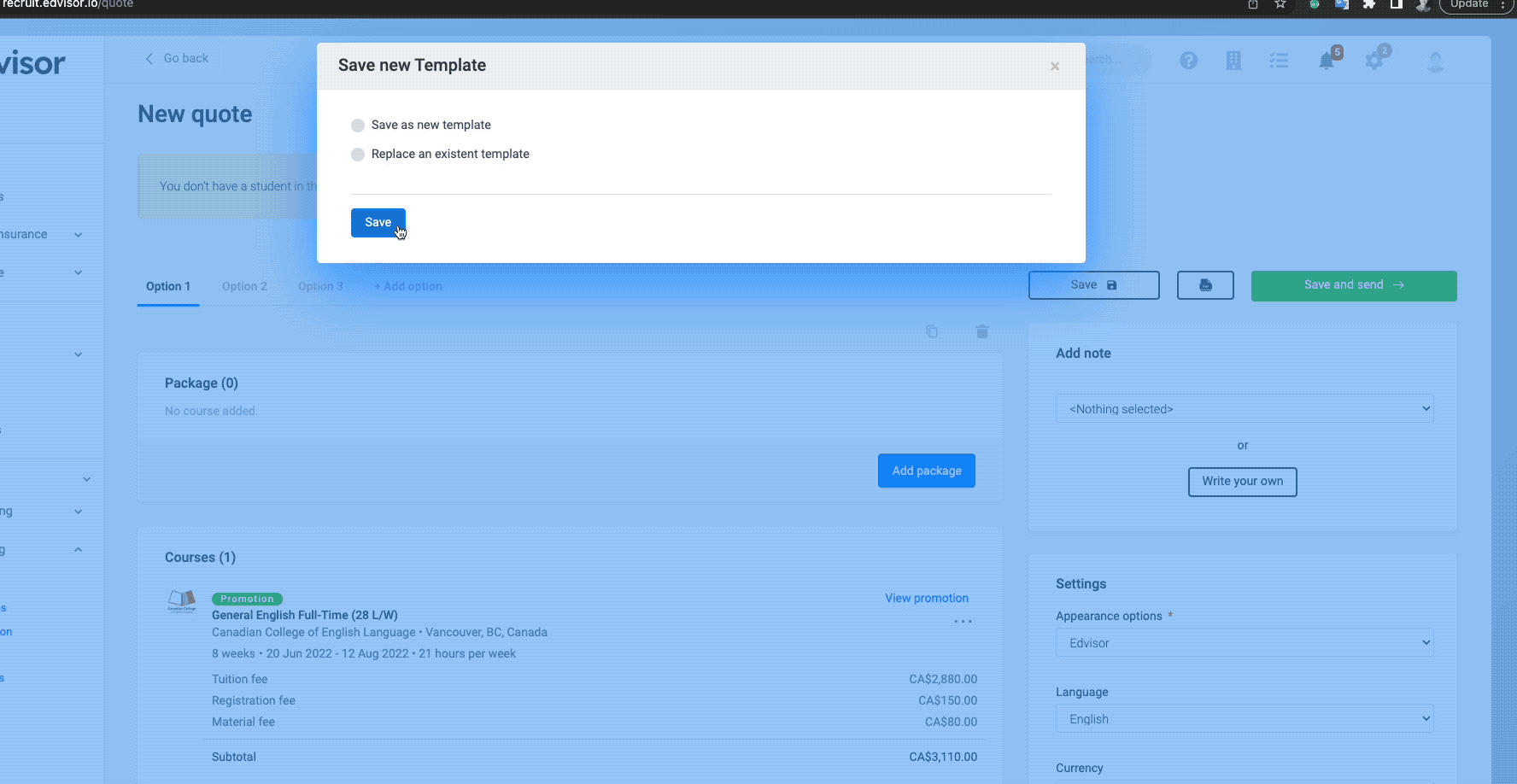 __________________
If you are interested in learning further details about each improvement, consult the updated products section of Edvisor Recruit. We'd love to hear more suggestions for new improvements you'd like made in Edvisor. Contact us and we will do our best to make your dream come true.
Thanks for reading. Stay tuned for more product updates next month 👋