Duplicate pipelines, search Vocational & Higher Education courses separately, track whether a quote has been seen or not… and more!
We hope your new year is off to a great start!! 🥳 We are thrilled to kick off 2022 with this new blog post series in which we will keep you updated, month by month, on all the product improvements and new releases from Edvisor.
In general, you'll notice that the platform is becoming cleaner, more organized, and easier to use. In the last few weeks, we've redesigned the main dashboard, sales orders, the way you create tasks, your student profiles, the booking flow, the quote editing page, and more!
Now, let's dive into all the new functionalities!
Dashboard improvements
The Dashboard is what you see on your Edvisor Recruit's homepage every time you log in, so it is designed to provide a quick outline of all the important things within your account.
The Dashboard has now received a make-over so that you can see all your pending tasks, an overview of your leads, the most recent students, a reminder of your goals (keep reading to learn more about this), and FX tax rates (yes! you can now see your currencies FX rates in real-time!).
Custom Accommodation providers
A couple of months ago we introduced the custom providers feature. Well did you know that you can also create your own Custom Accommodation providers with it?
It's very simple, just go to the discovery tool and click on "Add Custom Provider". On the field "Type" you need to select "Accommodation" and fill in the remaining fields as indicated in the tool. Simple as pie!
Improved Sales Orders
We've redesigned the way you see Sales Orders! With the new design, you'll find it easier to understand all the steps involved such as items, payments, and invoices.
We've also included multiple call-to-actions linked to our Knowledge Base, where you can learn more about each specific step, just click on "I need help" or "Learn more" to find more information about that specific topic.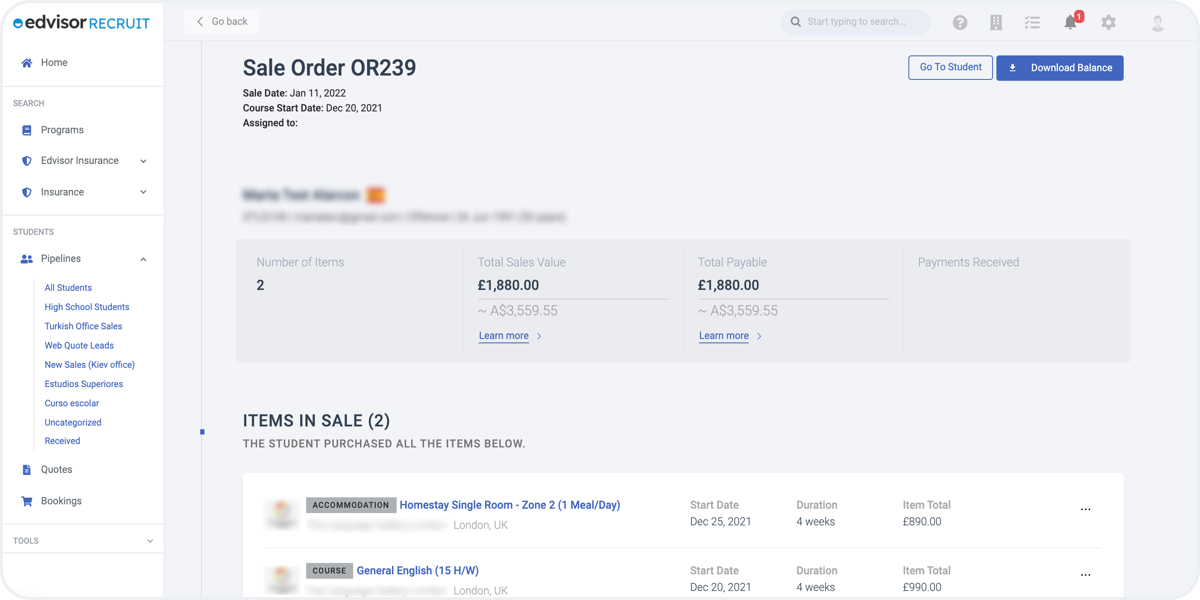 See all Quotes at a glance and add filters
You can now list all the Quotes you've sent and filter them to easily access the information you are looking for. You can filter your quotes by date, counsellor, and office.
Haven't tried it yet? Just go to your Quotes Homepage!

See if students have opened your quotes
Have you ever waited days, weeks... maybe even months for a student to respond after sending them a quote?

At some point, you wonder if they've even opened it or if they have missed it entirely. Did it end up in their spam folder?
Whatever the case, you can now see how many times your students open the quotes you send through Edvisor!

How? Just go to your student profile, click on "Quotes" and...voilà!

Note templates for your quotes
'Quote-Notes' are a great way to log updates and save important information on your quotes. This new feature allows you to create note templates for all those repetitive notes that you've been writing manually over and over again.
When creating a quote, you can now write a note from scratch or use one of your saved templates.
⭐ 

Pro tip!

 Add custom fields like the student's name to make them look personalized!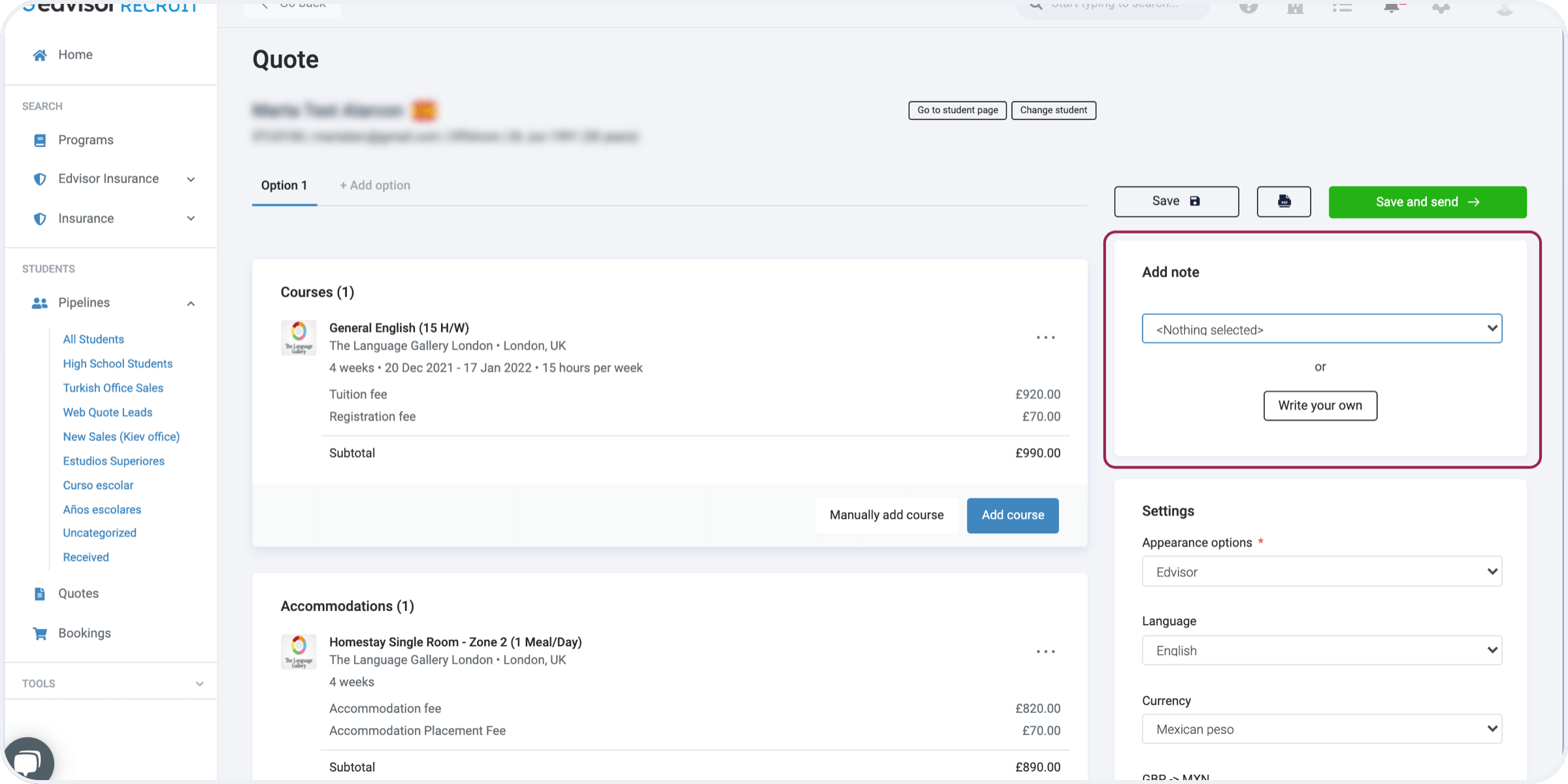 Duplicate Pipelines
Who doesn't love Pipelines? They are a great way to organize leads and deals. But designing and building them may be time-consuming, especially if you have multiple or complex pipelines to suit the way your business operates.
The good news is you can now duplicate any of your Pipelines with the click of a button! This new feature will save you and your team a lot of time.
New 'Vocational' category in your course search
In 2022 you'll start seeing more and more Higher Education providers joining Edvisor, so we thought it was important to re-categorize the programs available in the platform and make it easier to differentiate between vocational courses and higher education programs like university degrees.
Go quickly to the course search and check out the new course categories!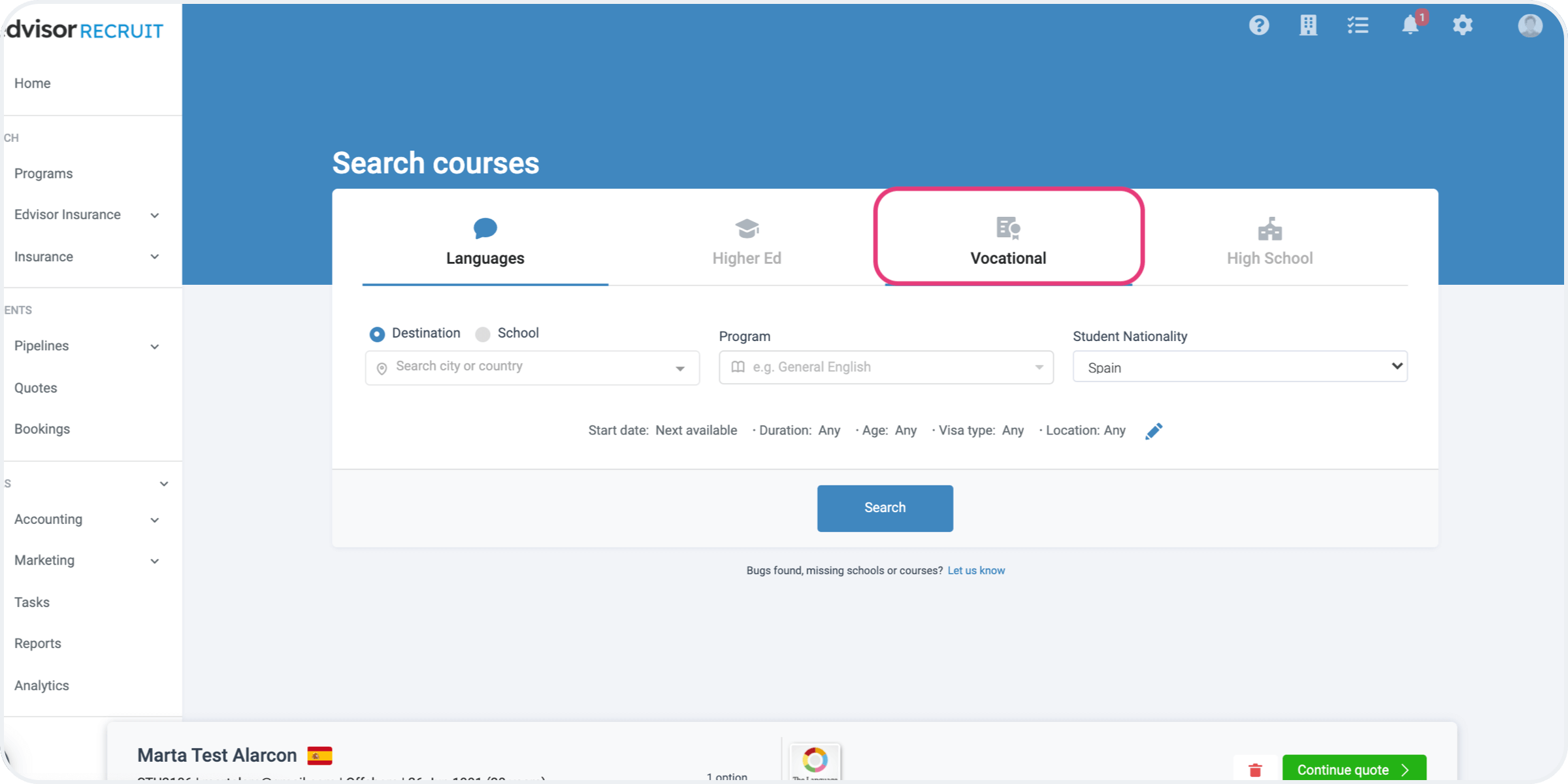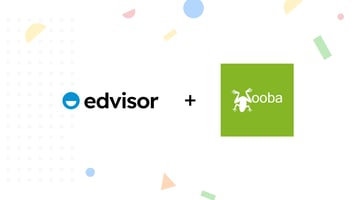 Integration with Wooba 🇧🇷
Wooba is a Brazilian tool for everything related to tourism. You can now integrate your Edvisor Recruit's accounting section with Wooba and seamlessly work with both softwares. Check this out in your Edvisor Recruit Add-Ons section to purchase it.
Goals
Goals are a hidden gem among all the functionalities available on Edvisor Recruit that can help you and your sales team to track your achievements. We've redesigned the user experience to make them even easier to use, and made them visible in your Edvisor Recruit homepage to remind you what you've accomplished and what needs to be done.
Find Goals in the Marketing section and start hitting milestones!
Easily report pricing errors
As you know, all the pricing and information you find on Edvisor comes directly from your partner institutions, but you may find price mistakes sometimes.
We know this can be painful, especially when you are trying to create a quote for a student, for that reason, now you have an easy way to let us know, so we can act quickly and solve the issue as fast as possible.
When using the course search, hover the mouse over the course you want to report and you'll see the call to action "report price error" you'll be asked to include a description, and you can also attach files, take photos or directly record your screen. The more information you provide the better!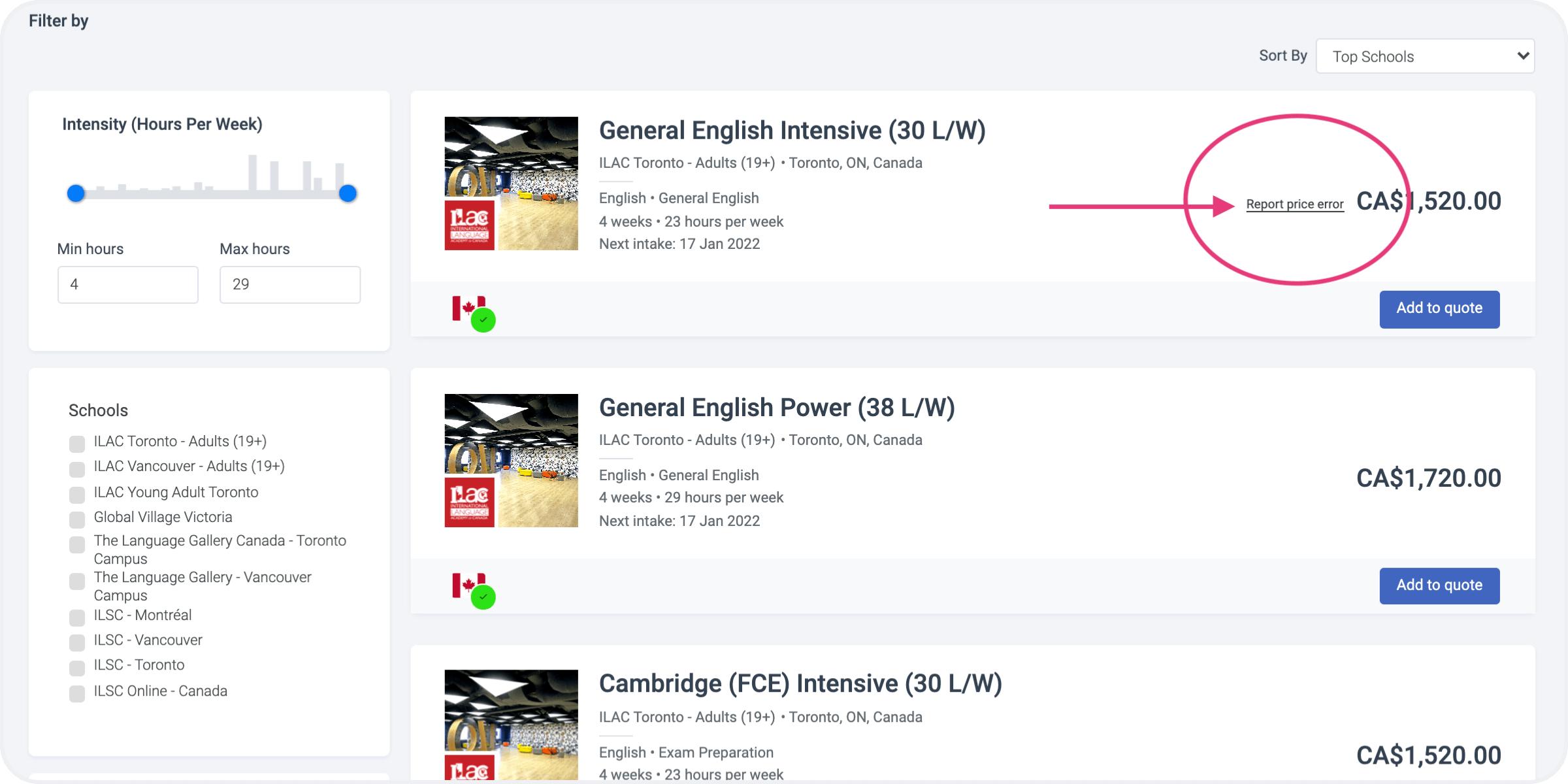 See what features are coming up
We gathered feedback from thousands of agents and institutions to create Edvisor Recruit, everything we do is based on the needs of the industry.
We always aim for transparency and we want our community to feel part of the product, and now, we've gone one step further and shared our Product Roadmap with you where you can see all the features we've released, what we are working on and what is around the corner.
You can also vote for your favorite features! Our product team will take these votes into consideration to prioritize future releases!
You can find it by clicking on the Help icon in the top menu of your Edvisor account and then on "Roadmap".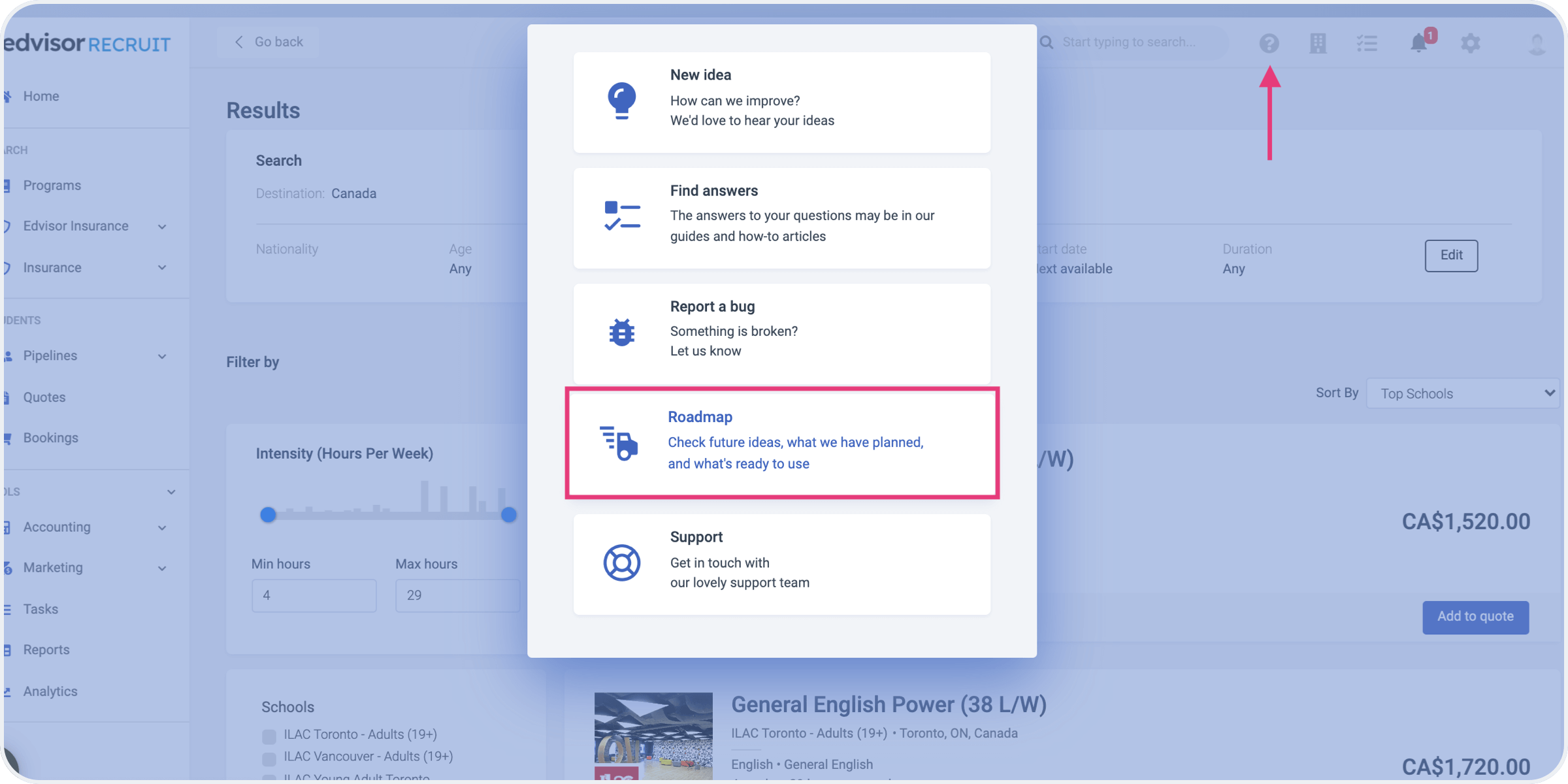 And that's it for this one! Do not hesitate to get in touch with your Account Manager or our Customer Support team if you have any further questions about these new functionalities!
As always, thanks for your continued trust and we're excited to keep sharing more updates with you throughout the year ahead. We'll see you next month 👋