There are multiple ways for companies in our industry to generate revenue, not just by selling courses and programmes. In this article, we are going to explore one of the easiest and most effective ways to get new revenue for your business with minimum effort with Edvisor's Insurance Marketplace.
Before we get stuck into the details of how Edvisor's Insurance Marketplace works, let's take a quick look at how this great idea came about.
In the wake of the pandemic, student safety was a top priority for agencies and schools alike. Our partners not only had to take into consideration where and what their customers wanted to study but - more than ever before - they had to take into consideration their customers' health, COVID coverage and last-minute changes and cancellations as traveling became more unpredictable than ever.
Here in Edvisor, we also saw a boom in demand for insurance. Before the pandemic, just 25% of students booked insurance when traveling to study. In 2022, around 85% of students buy insurance in advance of their study abroad plans.
This being the case, we saw many of our partners exploring options through which they could meet this new demand and provide the right coverage so that their students could travel with peace of mind.
And that's when we decided to introduce the Insurance Marketplace to the Edvisor ecosystem!
That's right! Edvisor's Insurance Marketplace was created to support partners like you by making it easier than ever before to provide your students with the right insurance coverage, generate additional revenue for your company and do so without creating any extra work.
Sounds interesting? Well, let's take a look at these advantages in more detail …
We've partnered with the very best insurance providers

The following insurance providers are currently available on Edvisor: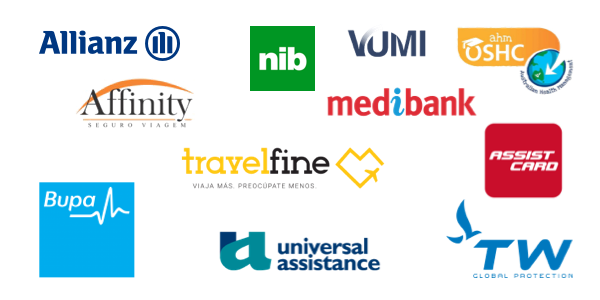 Our portfolio of global and destination-specific insurance products is designed to cover all your needs. Edvisor partners can access medical insurance and travel insurance as well as cancellation and interruption insurance to offer a variety of essential coverage options to their students.
Access the best agreements

How does it work? It couldn't be simpler! Edvisor holds the agreement with the insurance provider and you hold the agreement with Edvisor.
In Edvisor we set out to negotiate the best agreements on behalf of our whole agency network so that we can bring the very best agreements in the industry to our partners.
Perhaps, you already have a direct agreement with one of the providers that are in the Edvisor portfolio. Not to worry! In this case, you can schedule an appointment with your account manager and we'll do our best to match or improve your current deal.
Maximum efficiency

When you start building a quote for your student in Edvisor, the platform will show you the best insurance options for that student and for that trip without leaving the platform. This allows you to easily include all the insurance options that your students need in the student proposal. With just a couple of clicks, you're both saving time and bringing more value to your sales operation!
Edvisor Recruit users can also get reports. If you are on Edvisor Recruit you can easily generate reports to find out how much revenue you have generated through insurance sales or how much your insurance products have been quoted.
Instant revenue when booking insurance on Edvisor.

Now we come to the heart of the matter… How much money can you generate with Edvisor's Insurance Marketplace?
Here you can see an overview of the average commission that Edvisor partners can generate with our medical insurance or with medical and non-medical insurance: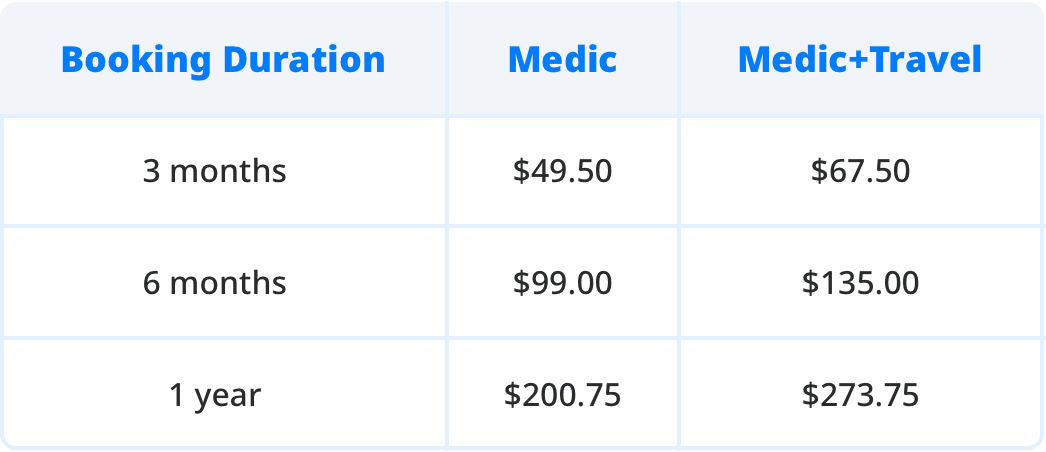 In the projections above, we're using a recommended sale price of $1.75 for medic insurance and $2.40 for medic+travel insurance. So, using this example, if a student takes out medical insurance for 3 months, you will have an instant profit of $49.50 in commission.
It's important to remember that, although we always give you a recommended selling price, you know your market best. So you will always have 100% control over the price that you choose to sell at.
Support 24/7

Edvisor's Support team is available for you 24 hours and 7 days a week. As soon as you book through Edvisor Insurance Marketplace you will receive a confirmation from our team and you'll get a copy of the policy within the same day.
You will also have all the details about the partner insurance company you've booked with along with all the instructions and all the steps the student needs to follow in case of any incident.
And, of course, if you have any questions about the insurance or if you have any insurance issues related, you can always schedule a call with your Account Manager to make sure that everything is 100% clear!