There's no doubt that COVID-19 has impacted every aspect of life internationally.
From the everyday tasks of running errands to the more significant events like attending school and travelling internationally, the Coronavirus has changed the way things were.
To get a better understanding of what the impact has been like in Australia, Edvisor's Ben Delaney (Manager of Schools' Success) hosted our first Industry Leaders Panel discussing higher education and pathway opportunities in Australia.
---
During the session, Mark Falvo, VP of Torrens University; Akram Mardini, GM of Student World; and Lucas Chiusoli, director at ILSC Education Group, explained what business looks like in Australia during this global pandemic, and how the country has adapted to continue to support students.

Click here to watch the recording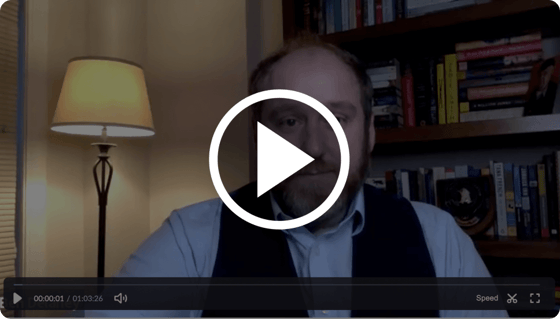 Current Landscape
Starting off, the panellists discussed how agencies and institutions in Australia have handled the pandemic in the past six months.
For Student World, agents have been adapting to provide support to students/clients through the whole of their education journey, and develop a strategy to inform students about online programs and encourage them to start their studies online, said Mardini.
"We had to shift into how we could assist students through the entire process, we had to be there for the entire journey. There's been a change in roles, and how to actually be partners with the schools, not just as a recruitment option or as a marketing tool."
At Torrens University, hybrid programming has been available to students for some time.
Now the institution is adapting its recruitment tactics because traditional events that were used are not available anymore.
But Falvo said it might be time the industry rein in the idea that students will want to study only online after borders begin to open, in a post-COVID-19 world.
Chiusoli agreed.
"The student experience, apart from education, is still going to be something people want."

What do agencies need to know?
Mardini had two points - the adaption of an agency relative to the times, and agencies need to understand where they are in the COVID-19 timeline and what's ahead.
"Respond, recover, and then thrive. In New South Wales, we're in the response stage still. So agencies need to identify where they are and then strategize to keep transparency to support clients."
Chiusoli added, "Australia is a destination, and it will continue to grow. I think [lock down and subsequent months] has shown the ability of the Australian government to handle the situation. So apart from the beauty, the international education sector is a strong one."
He also pointed out the government regulations for best practices and quality that institutions must provide students during their studies.
Falvo said it's vital that industry leaders articulate the benefits of having international students in the country.
"In South Australia, International Education is the biggest export... we've not done well outside of the industry to share how [important] international students are and what they contribute to the economy."

Pathways
During the panel, Chiusoli explained the difference between pathway programs and VET.
"In pathways, students come to Australia, do English studies and move forward by enrolling in a university partner, in this case, Torrens. We're seeing a trend of those packages increase. VET is something different. It's industry-led courses that will get people work-ready and into a field."
Falvo pointed out the industry needs to recognize that these study pathways might not be all in one location; for example, he explained a student might come for a pathway education by going to Canada for language training and then when it's time to continue, come to Australia for higher education.
Biggest challenge and moving forward
"The biggest challenge was adapting. To maneuver the strategy to make sure we're providing the right services. Trying to stay on top of things and have transparent communication with clients, voicing over any of their concerns to schools, and adapting the recruitment strategy," said Mardini.
For Chiusoli, he said agencies and schools need to be part of the conversation to "shape the landscape. Don't sit and wait to see what the new reality will be... take the lead and be at the forefront of that change."
---
While this is only a portion of what the panellists discussed,
you can view the full discussion here to learn more!