Back in March 2020, when we merged with Book&Learn, we had 3 events organized to share this amazing news with our partners.
Life was "normal" back then and we managed to host the first event in Mexico City. But then the Covid-19 Pandemic hit the world, and we were forced to cancel the remaining two as our industry went into a longer-than-expected period of hibernation.
So it felt like traveling back in time last month when we were finally able to host these events and celebrate the recovery of our industry with our partners 💙
We hosted three face-to-face events in three different cities - São Paulo, Bogotá, and Mexico City - as across three very special nights we brought together over 300 partners from agencies, institutions, and service providers.
During these events, we caught up with old friends, long-time collaborators, and new partners as we shared food and drinks and gave away Marketplace Vouchers to be redeemed in our Insurance Marketplace. It was truly incredible to return to face-to-face networking and see our partners after a long two-year hiatus. The pictures speak for themselves…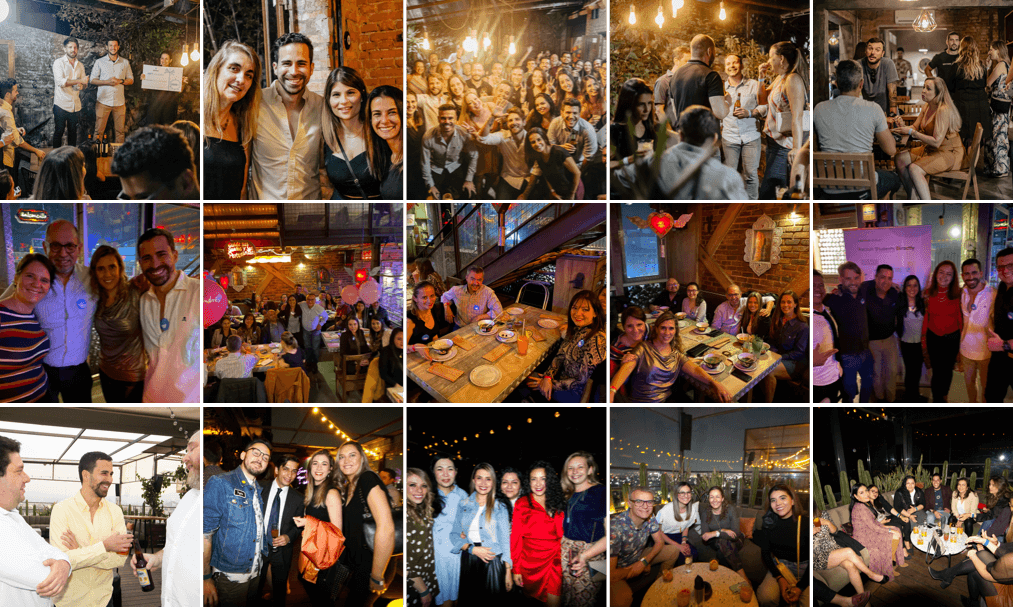 Being part of Edvisor is not just using our software, it also means being part of a community of international education professionals that push together to make this industry evolve and grow.
It was amazing to catch up with our friends and partners again in a non-online setup and we want to say a massive thank you to everyone who joined us!
We hope it won't be long before we meet up again and keep your eyes peeled for an Edvisor Happy Hour taking place in a city near you ;)