Edvisor and AMTE, the Association for Mexican Educational Tourism, have been collaborating as close partners for more than 4 years. And, following on from the success of the IALC-Edvisor Mexico Agency Roadshow supported by AMTE and held in August 2020, AMTE will now be introducing Edvisor's Insurance Marketplace as the best way for their member agencies to book insurance policies.
Through partnerships with fellow AMTE member, Assist Card, as well as other leading insurance providers, Edvisor is bringing the best agreements with the most trusted providers to AMTE's member agencies. Furthermore, AMTE agencies can now manage the complete quoting and booking flow for insurance directly through their Edvisor platform bringing maximum efficiency and control to their operation whilst also generating an exciting revenue stream for their business.
Speaking on the partnership Ivonne San Vicente, Business Development Manager for LATAM, was effusive in her excitement: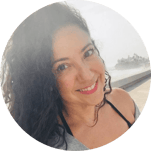 "We are delighted to introduce to AMTE agencies exclusive prices in Edvisor's Insurance Marketplace, access to commercialize industry-leading providers and the opportunity to increase the cross-selling potential across their operations.
In Edvisor, our vision is always of a shared growth between our partner agencies, educators and service providers. Together we are stronger and better positioned to fulfill the potential of these opportunities and we're so excited to be taking our partnership to the next level!"
Through Edvisor's industry-leading technology, AMTE agencies will continue to optimise their recruitment operations and collaborations with educators and service providers. AMTE agencies will also have access to exclusive and real-time data reports on the latest trends in the Mexican market to understand the latest recruitment trends in the market.
AMTE Director, William Herrera, provided a clear overview of how this agreement will benefit the association's member agencies: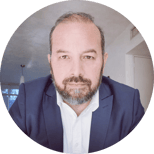 "Through Edvisor, the leader for tech solutions in our industry, AMTE agencies will continue to optimize their recruitment operations as well as their partnerships with schools and service providers.
As part of this agreement, AMTE agencies will also receive exclusive, real-time access to preferential prices for the Mexican market working with Edvisor's Insurance Marketplace partners. This represents an exciting development in a long-term partnership in which we are always looking to innovate with the shared objective of putting the success of our agency members first."
Stay posted for more updates on Edvisor's collaboration with AMTE and other industry partners.